ABSTRACT SUBMISSION IS CLOSED!
---
A. Abstract Preparation

Abstract preparation should include: The full title of the paper and name(s), institutional affiliation(s) and email address(es) for registered presenter(s). They should be about 150 - 200 words and include three to five key words. Those who are organizing symposia should likewise provide information for all presenters. Abstracts should be submitted as an attachment.

Please send all submissions to sheconference2018@gmail.com . In the subject line of the email please indicate "SHE Abstract", "SHE Symposia"; or "SHE Poster". All accepted abstracts will be published in the Program and Abstracts book and will be given to the participants on the conference day.

Early submissions help the conference committee identify emerging themes and design the program. Thus, we encourage early symposia/paper/poster submissions and abstracts as soon as is possible — keeping in mind revisions are always accepted up to the final deadline date.

B. Forms of Participation

1. Organized Sessions/Symposia: Organized sessions should be designed to fill a 1 ½ - 2 - hour block and involve 4 to 6 presenters (you must provide the presenters). These usually consist of either a group of papers or a thematic discussion/symposium. The organizer is responsible for the coordination of participants and for collecting the abstracts for all symposia/organized session presenters which should include email contact information and institutional affiliations.

2. Contributed Papers: Individual papers will be grouped on similar issues. Paper presentations (c. 15 to 20 minutes in duration, depending on the number of papers in each session) will be placed in 1 ½ to 2-hour time slots, with time allotted for end-of session discussion.

3. Posters: Space and time will be provided for poster-style presentations. Submissions for posters follow the same guidelines as for a contributed paper, e.g. author, title and abstract.

C. Conference Topics
​include, but are not limited to: Sustainability Issues ~ Interdisciplinary Education ~ Environmental Design~ Eco-Arts ~ Human-Nature Systems Resilience ~ Fisheries Management ~ Nature Therapy ~ Environmental Migrations ~ Participatory Action Research ~ Ecosystems Services ~ Food Systems/Food Security ~ Urban Ecology ~ Climate Change ~ Human-Animal Interactions ~ Historical Ecology ~ Collaborative Planning ~ Conservation Psychology ~ Water-use Policy ~ Carbon Futures ~ Environmental Health ~ Literature and Ecology ~ Contemplative Human Ecologies ~ Law and human ecology ~ Reassessing Socio-Ecosystem Theory in the light of advances in Human Ecology ~ Social History and Environmental History … and more…..

D. Important Dates:
​
- Registration deadline (early bird): April 30th, 2018
- Conference Dates: July, 7-10, 2018
Powered by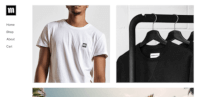 Create your own unique website with customizable templates.